300+ Doctors & Advanced Nurse Practitioners

Over 180 clinics globally

Complimentary consultations

Skin tailored to you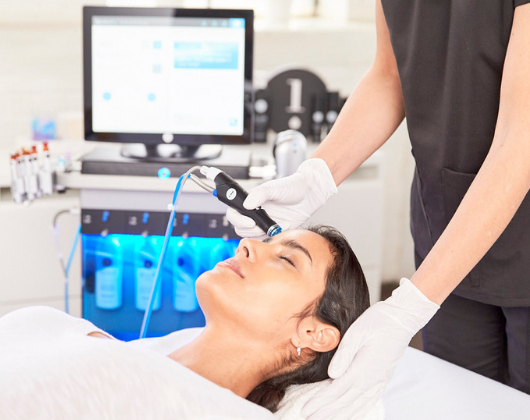 About HydraFacial
HydraFacial is an amazing technology that delivers the results of an advanced facial in under 30 minutes. Designed to cleanse, extract and hydrate, this 5-step treatment can help you improve the appearance of;
Fine lines & wrinkles
Elasticity & firmness
Skin texture
Enlarged pores
Skin tone and vibrancy
Oily & congested skin
HydraFacial uses advanced, patented vortex technology to deeply cleanse the skin and effectively deliver botanical ingredients containing nutrients such as hyaluronic acid, horse chestnut seed extract, red algae extract, copper, zinc, and magnesium peptides to where they do the best.
In addition, HydraFacial also delivers powerful antioxidants to counteract damage by free radicals – from pollution, sun, and stress – which can degrade the skin and accelerate the ageing process.
BOOK A FREE CONSULTATION

Step 1: Detox
Begin with Lymphatic drainage that improves circulation of the lymph system and helps to eliminate toxins.

Step 2: Cleanse & Peel
Uncover a new layer of skin with gentle exfoliation and relaxing resurfacing.

Step 3: Extract & Hydrate
Remove debris from pores with painless suction. Nourish with intense moisturisers that quench skin.

Step 4: Fuse & Protect
Saturate the skin's surface with antioxidants and peptides to maximise your glow.
Step 5: Rejuvenation
Finish with red and infrared LED light to reduce redness and further stimulate collagen, supporting the natural production of vitamin D.

Safety & Technology
Using advanced technology and high-performance cosmeceutical skincare products our team highly-skilled team of Therapists is experienced in delivering best-in-class results.
Experienced Team
Our highly-skilled and experienced team of Therapists are trained in the latest technology and operate the safest machinery.
Real Results
Whatever your skin concern, we have the experience, knowledge, and professional Skin Treatments to deliver the best results tailored to your skin goals.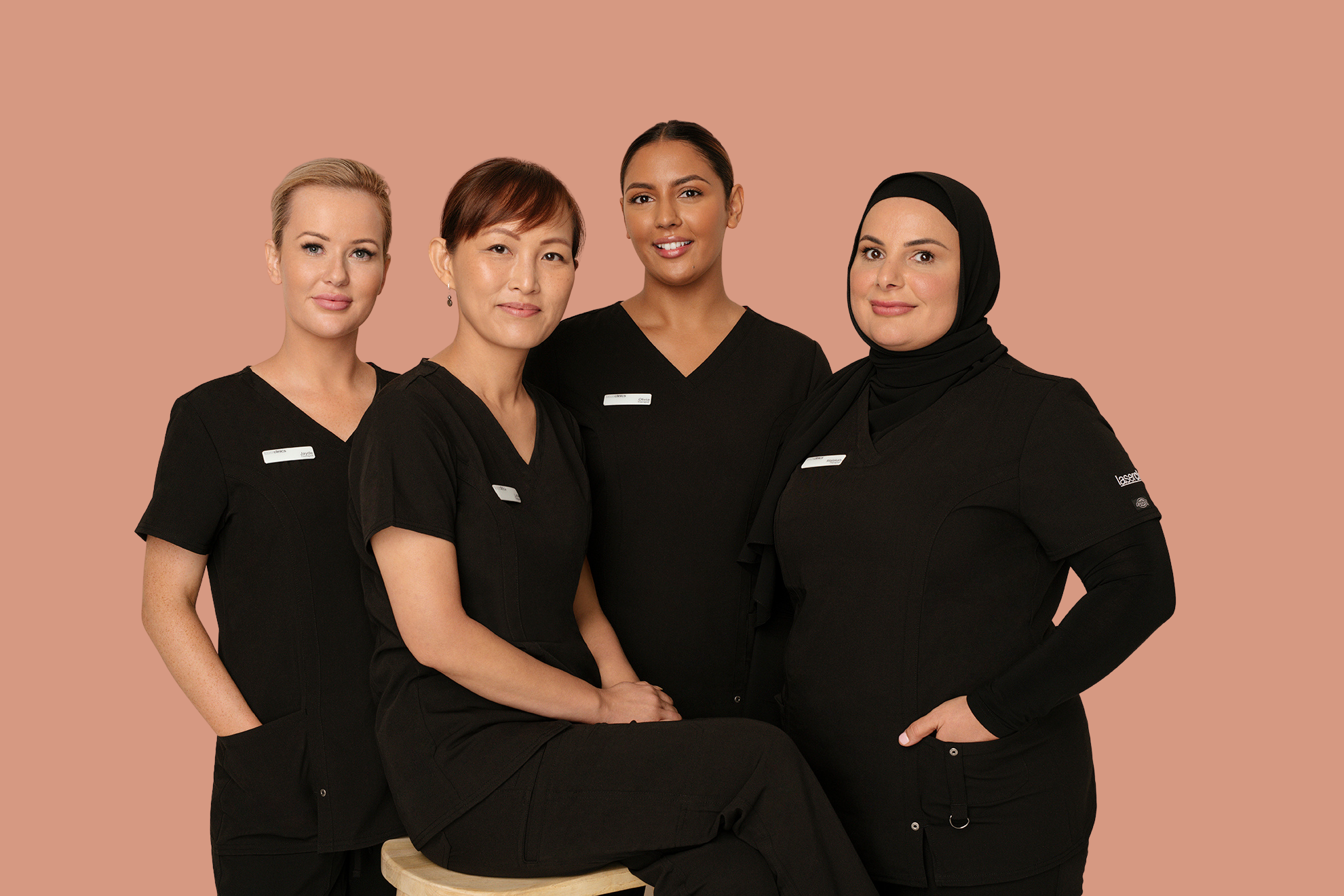 Book in a complimentary consultation
Get that glow. Professional Skin Treatments tailored to you.
Our highly-trained team of Therapists can help identify your concerns and tailor a treatment plan based on your skin goals.
BOOK NOW
Frequently Asked Questions
What is Vortex-Fusion Technology?

The spiral design of HydroPeel® Tips, used in conjunction with the HydraFacial proprietary vacuum technology and serums, creates a vortex effect to easily dislodge and remove impurities while simultaneously delivering hydrating skin solutions.

Am I suitable for a Hydrafacial treatment?

The HydraFacial treatment is designed for all skin types. Even the most sensitive skin easily tolerates the HydraFacial treatment. Your Therapist can tailor specific treatment serums and/or customize the treatment for your unique skin conditions and needs.

Does the HydraFacial treatment have downtime?

There is no recovery time so you'll be able to return to your normal activities right after the treatment looking and feeling great.