500+ Doctors & Advanced Nurse Practitioners

Over 200 clinics globally

Complimentary consultations

Skin tailored to you
An instant glow, LED Light Therapy

tailored

to you
Professional-grade LED Light Therapy offers total skin rejuvenation, reduces acne breakouts, redness, inflammation, fine lines and wrinkles, post-inflammatory scarring, and Rosacea.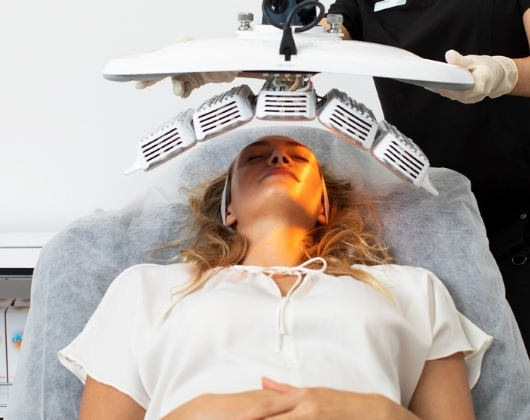 About LED Light Therapy
For that radiating, wow skin texture, our non-invasive LED light therapy works at a cellular level (especially great to fight active acne and rosacea). The soothing, deep penetrating LED lights target deep into cells heightening their internal functions, photo-stimulating dermal blood flow and create faster healing so your skin always looks rejuvenated.
SEE TREATMENT OPTIONS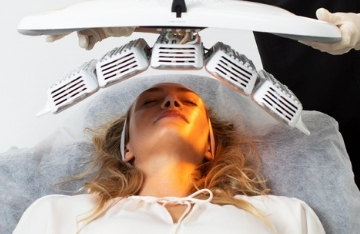 Discomfort

• • • • •

Downtime

None

Pair With
Think of Yellow LED Light Therapy as achieving your best post-holiday glow in under 15 minutes. Yellow LED Light Therapy is the deepest penetrating medical-grade treatment that we offer.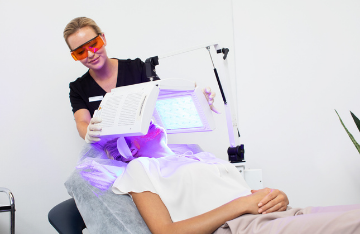 Discomfort

• • • • •

Downtime

None

Pair With
Blue LED Light Therapy specifically targets acne bacteria that cause acne lesions. By removing the bacteria, this treatment reduces active acne. The natural healing process is enhanced and the appearance of the skin is improved.
Preparation and aftercare
Yellow LED Light Therapy
- Wound healing
- Collagen induction
- Skin rejuvenation and hydration
- Brighter complexion
- Improves lymphatic drainage
Blue LED Light Therapy
- Subsides active acne
- Eliminates acne-causing bacteria
- Reduces inflammation
- Improves skin texture
- Reduces sebaceous hyperplasia (enlarged oil glands)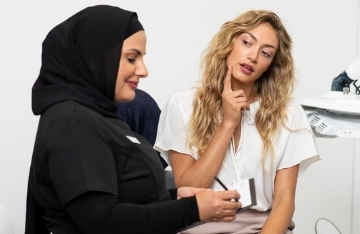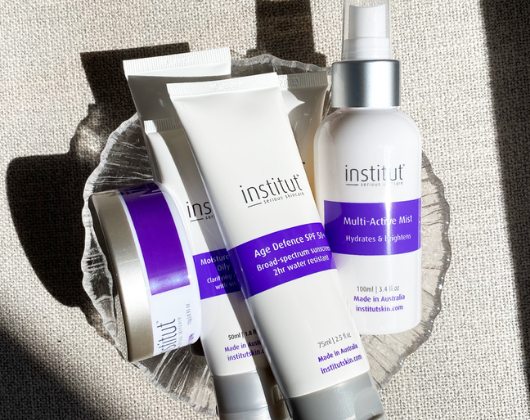 Keep the skin protected and hydrated with institut Rejuvenate 15, institut Age Defence SPF 50+ and institut Multi-Active Mist to ensure long-lasting results.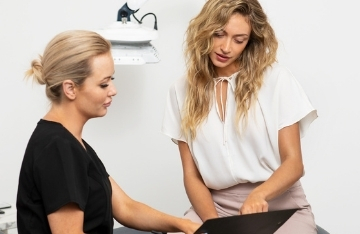 For optimum results, we recommend 4-6 LED Light Therapy treatments at 2 sessions weekly.
Our LED Light Therapy treatment is a fantastic stand-alone treatment to leave your skin feeling energised and radiant.

It's the hero treatment to supercharge the results of any of our other Skin Treatments as well as any of our Cosmetic Injectable treatments to accelerate the healing process, minimising bruising and/or swelling.

Safety & Technology
Using advanced technology and high-performance cosmeceutical skincare products our team highly-skilled team of Therapists is experienced in delivering best-in-class results.
Experienced Team
Our highly-skilled and experienced team of Therapists are trained in the latest technology and operate the safest machinery.
Real Results
Whatever your skin concern, we have the experience, knowledge, and professional Skin Treatments to deliver the best results tailored to your skin goals.
What our customers are saying
"I was introduced to LCUK by a member of my family. I was experiencing painful spots over my face which I have never had not even in my teen age. On my very first consultation, I knew I was in the right place the entire team was professional and very friendly. I must say that although I have not completed my treatment as yet, I can see the vast difference in my skin. More importantly, I have gained my confidence back. I just want to say a big thank you to the entire team for their professionalism and friendliness."
Rhena R.
"My skin felt amazing after and looked glowing. I felt relaxed from the moment I went into the clinic. Everything was clean and everyone was wearing masks which was good. Definitely recommend a facial and I will definitely be going back again."
Rachel B.
"A beautiful clinic and great customer service; I'll definitely be going back. The therapist who treated me was clearly experienced and knowledgeable And really helped with advice on how to treat my acne-prone skin. I made my next appointment before I left, so looking forward to going back in a few weeks!"
S George
"Very knowledgeable and passionate staff about their treatments & products at affordable prices ....microdermabrasion amazing made my skin so much softer & brighter."
Katie L.
"As soon as I walked in the staff were really friendly and attentive. Everything was clean and fresh and my treatment was amazing. The lady was really helpful when answering all of my skin-related questions during the treatment. Can't wait to book in again for another one"
Katie
"I had an enzyme peel with LED done by Paula. She was extremely professional and caring at the same time. She took time to tell me about my skin and what products I needed. For the first time, I felt like my aesthetician cared about my skin, not just my money. Also for the first time, I bought products from the store as I didn't feel it was just a gimmick to make a few more bucks. I will definitely be back. Lovely experience!"
Uchechukwu O.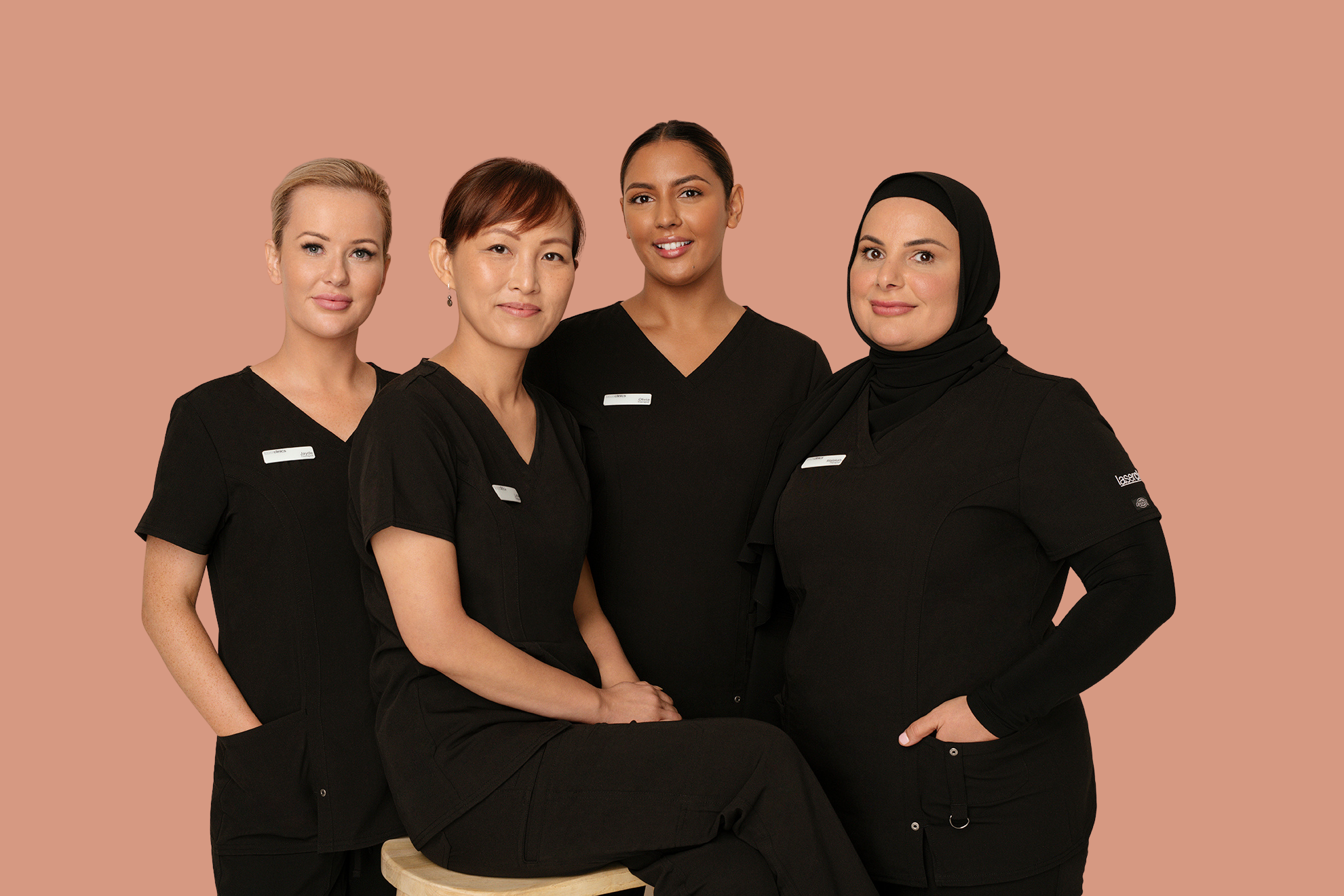 Book in a complimentary consultation
Get that glow. Professional Skin Treatments tailored to you.
Our highly-trained team of Therapists can help identify your concerns and tailor a treatment plan based on your skin goals.
BOOK NOW
Frequently Asked Questions